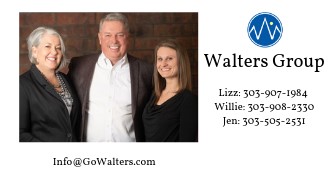 The Walters Group serves people looking to Buy, Sell or Invest in Real Estate. Our ideal client requires a high level of communication and desires transaction simplicity every time they Buy or Sell a property. We also specialize in Portfolio Management for Investment clients often turning around Real Estate Portfolio's that are either struggling with Cash Flow or not performing at all.
If you are looking for a team to assist you with your Real Estate goals we would love the opportunity to go to work for you Today!





Fantastic experience from start to finish. Walters and Company made the sale very easy. They have us great advice on how to present the house and they took care of staging the house. It sold in a week and the negotiations went smoothly. I would highly recommend Walter's & Co.--


Very helpful team!! We moved from out of town and needed to make the most of the couple of house hunting trips we could make. 2 days and 25 houses later we found it and were under contract, below list price by the time we got home.


Finding a home is such a stressful time, and everyone at Walters and Company makes it so easy for you. Walters & Company is a great realtor service and did anything I needed, including driving out to Brighton multiple times in one week! Great service! Friendly, kind and professional!